The people behind the former Farmhaus Coffee are bringing coffee-fueled new life to a historic building in the Shenandoah Valley city of Waynseboro, Virginia, under the new name Happ Coffee. 
Referencing an old Norse term related to good luck, Happ now occupies approximately 3,100 square feet of space inside the 155,000-square-foot Virginia Metalcrafters complex, which was added to the National Register of Historic Places in 2015.
Approximately 600 square feet of Happ Coffee's section is devoted to a new roastery and a coffee education center, while the remaining 2,500 square feet houses the retail cafe.
Happ Coffee Co-Founder Bethany Mallory led the design effort, selecting vintage and antique pieces for the walls, along with salvaged light fixtures to maintain the industrial character. Dark greens by the entrance of the cafe give way to softer tones towards the back, that reflect light from the clerestory windows along the upper walls.
"Our previous cafe space was located in an old farmhouse, so we wanted to prioritize giving our new space a cozy, welcoming vibe," Bethany Mallory told Daily Coffee News. "Because our space is under the approval of the Virginia Department of Historic Resources, we were required to keep a few historic elements — walls, windows, floors, etc., which ultimately only added to the interest level."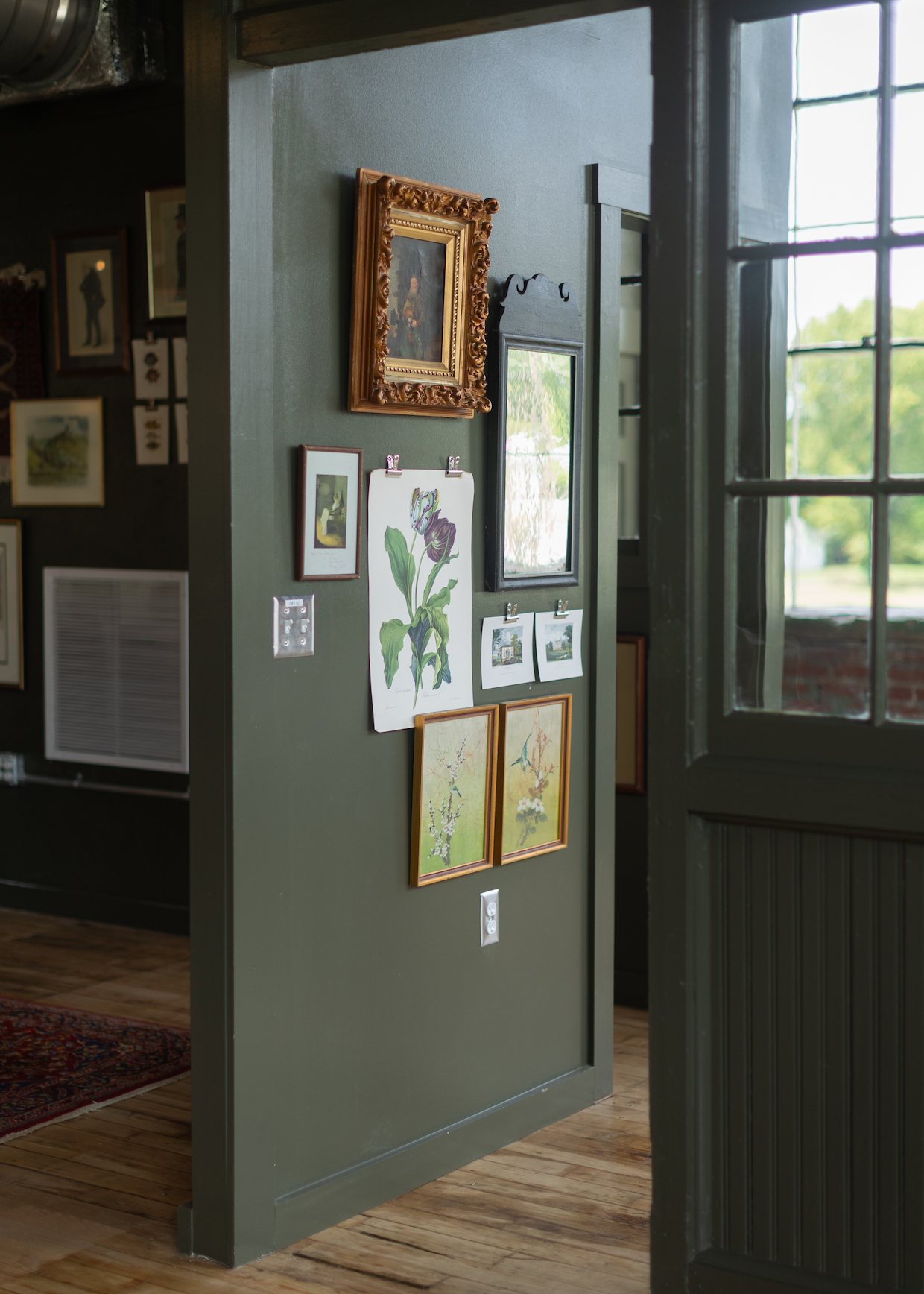 Built in 1890, the building was originally the manufacturing facility for the Waynesboro Stove Company. It has been known as the Virginia Metalcrafters building since 1938, when the Rife-Loth Corporation started using the building to craft and sell brass fixtures and accessories.
Today, Happ Coffee shares the complex with Basic City Beer Co., a music venue, a brick-oven pizza restaurant and the Common Wealth Crush Co. winery tasting room.
Married couple Bethany and Aaron Mallory started Farmhaus Coffee in Waynesboro in 2016. Former Farmhaus barista Clif Santiago partnered with the Mallorys to co-found Happ Coffee Roasters as a sibling entity in 2021. In July 2022, the trio raised approximately $27,000 in a Kickstarter campaign to support the acquisition of roasting equipment and the company's first shipment of green coffee, sourced through Ally Coffee.
Santiago and Aaron Mallory attended the Academy of Coffee Excellence in Williamsburg, Virginia, to begin their roasting education under longtime coffee professional Todd Arnette. Santiago now oversees a 1-kilo Mill City Roasters sample roaster alongside a 6-kilo Mill City production machine.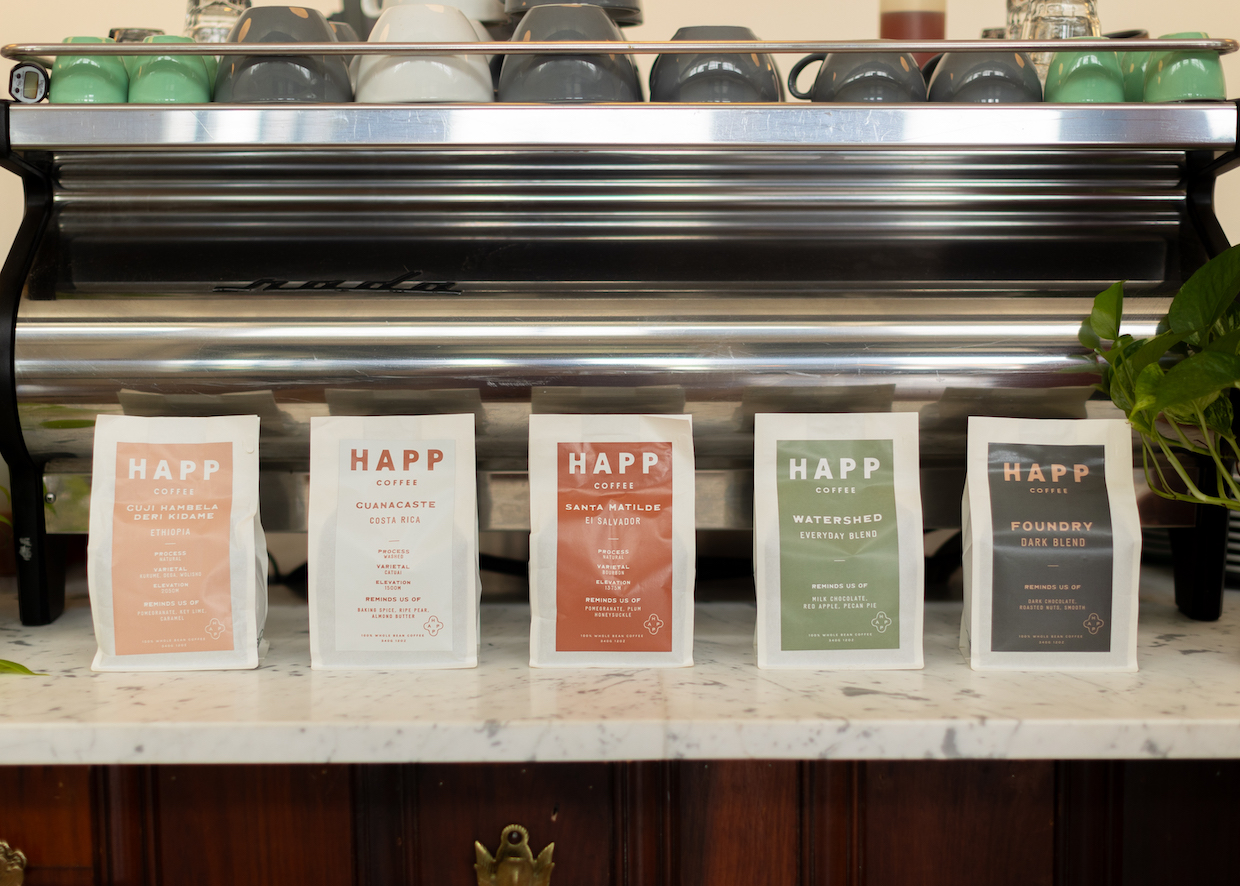 Coffees fill the hoppers of various Mahlkönig grinders on their way to extraction on 3-group La Marzzoco Strada espresso machine, a Fetco XTS batch brewer or Kalita Wave manual pourovers atop the new Happ Coffee bar.
"We want to be accessible. We want to offer approachable single-origin coffees that will appeal to the newest coffee drinkers as well as more seasoned enthusiasts within a manageable price point," Bethany Mallory said. "We are also excited to share the entire bean-to-cup experience under one roof with our community."
With additional space set aside, Happ Coffee plans to soon offer public coffee classes and workshops.
"We are working on a curriculum for all levels of coffee enthusiasts, from 'intro to coffee' to barista training to public cuppings and roasting demonstrations," Mallory said. "Our goal is to be agents for education, not gatekeepers in the industry."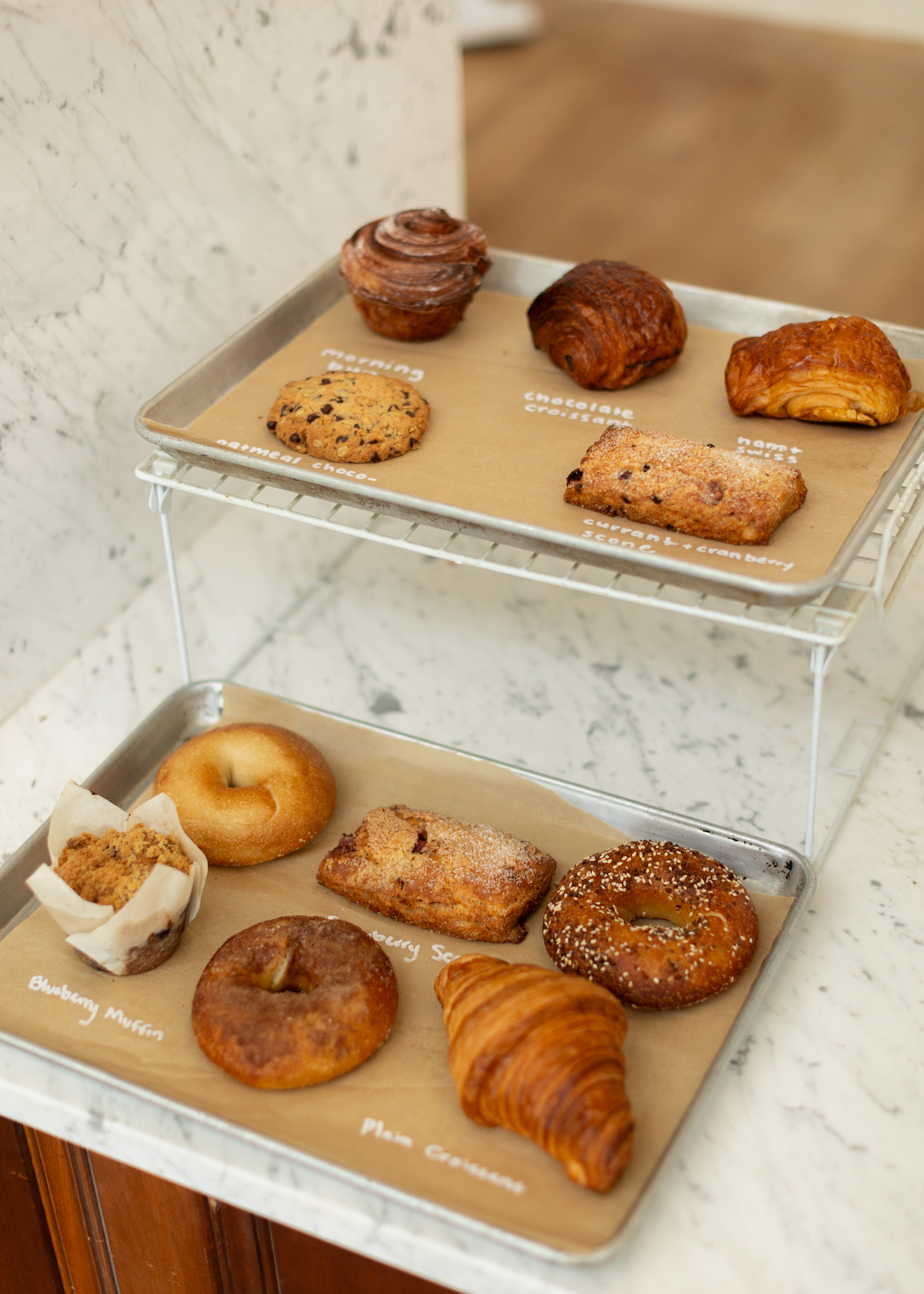 ---
Happ Coffee is located at 1010 E Main St, Suite 101, in Waynesboro. Tell DCN's editors about your new coffee shop or roastery here. 
More From DCN
Howard Bryman
Howard Bryman is the associate editor of Daily Coffee News by Roast Magazine. He is based in Portland, Oregon.