When María Andreé Negreros de Durán was creating Artista de Café, her coffee shop concept in Antigua, Guatemala, she envisioned a space that would honor coffee, not just serve it. 
"Personally, I think you give dignity to coffee when you have a beautiful place, something pretty playing in the background, someone smiling at you," María Andreé recently told DCN. "I was very focused on building that beautiful place."
When stepping into the flagship Artista de Café location, it's clear every detail has been carefully considered.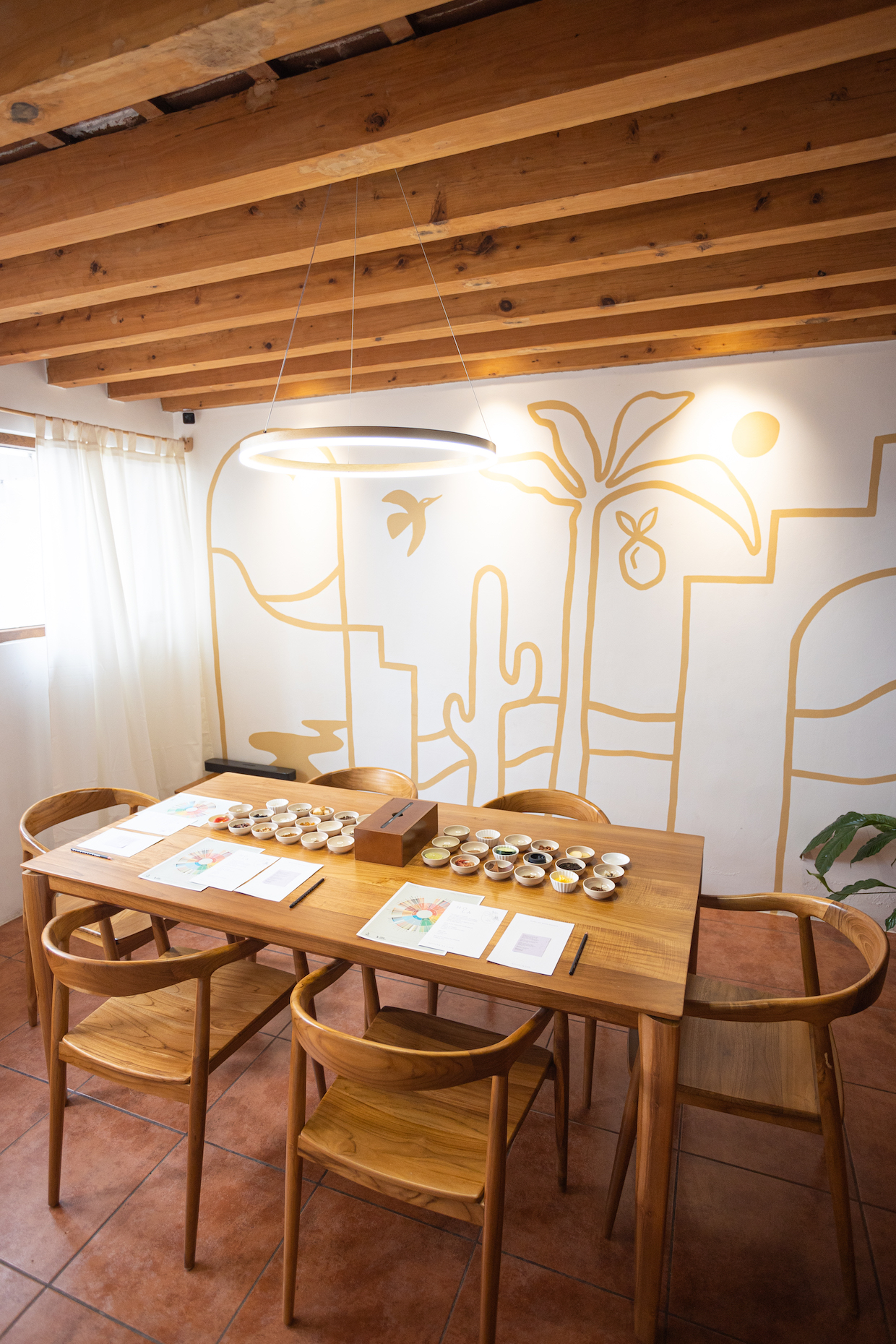 The white exterior walls stand in contrast to the bold yellows and reds that are typical of the colonial city. Inside, natural light streams through windows that open to a secluded patio lined with cacti and other Guatemalan plants.
Artista de Café is spelled out in gold lettering on the wall behind the counter, where a baby blue La Marzocco machine sits next to a light pink water kettle. It's bright, airy and endlessly inviting.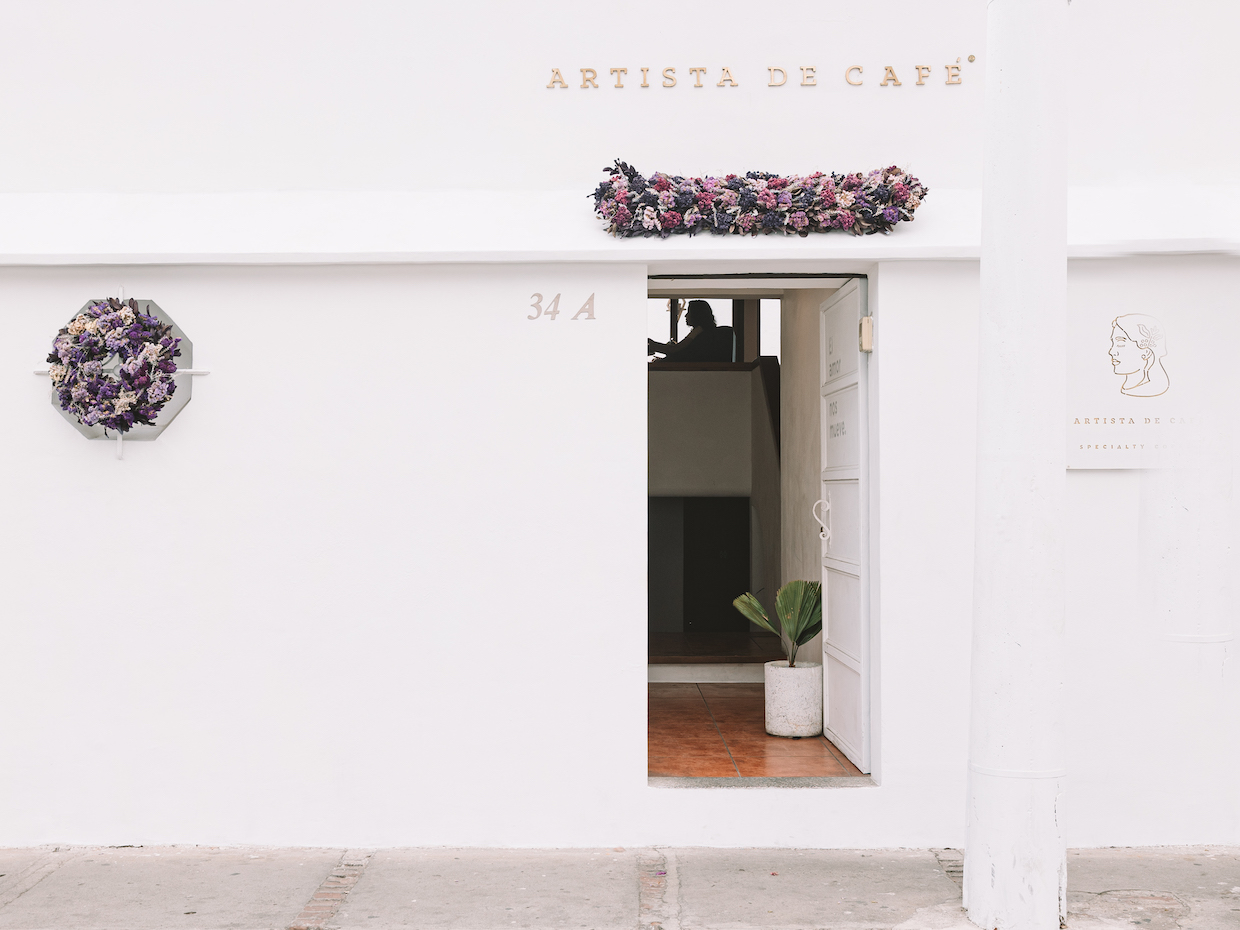 The care extends to the coffee program. On a recent visit, a Malawi Gesha from the renowned Guatemalan producer El Injerto was served with ramekins of roasted beans and ground coffee for a full sensory experience, while a small pamphlet provides additional information.
Instead of sharing professionally curated coffee flavor notes, María Andreé shares how the coffee makes her feel and the memories it evokes, or what she described to DCN as "the poetic side of coffee."
"I can give you the professional notes, but I want you to picture it and connect it to a scenario in your life," said María Andreé, "because you can always go back to that scenario."
She takes this approach in a coffee sensory class that she has taught to fellow coffee professionals, as well as to anyone interested in coffee. In the class, participants smell fruits, vegetables, nuts, and other substances that they then try to place on the SCA coffee flavor wheel. María Andreé encourages her students to share memories of the smells, creating a class that is both informative and evocative. 
María Andreé's own coffee education came in part through her time with Gloria Montenegro of the pioneering French roastery and cafe La Caféothèque in Paris. 
Said María Andreé, "Gloria showed me a world of coffee that can be felt with the soul, full of possibilities, connections, emotions, and especially poetry."
Here's more from a recent conversation with María Andreé Negreros de Durán:
What about coffee excites you most?
I love Guatemalan coffee and how it magically comes accompanied by people. A cup of coffee is accompanied by the work of generations, the hope of many people and the passion of an entire country. That is what we take care of every day in our coffee shop, Artista de Café. We try to give dignity to each coffee we serve. 
What about coffee troubles you most?
As a coffee shop, there are always challenges. One of them is educating palates to consume specialty coffee. The easiest way to do this is to connect memories around a good extraction. This is how a cup of coffee and its notes will be memorable in your brain and palate. 
Antigua is a very picturesque city with a lot of culture, cobbled streets, and two volcanoes as guardians. Because of this, we depend a lot on tourism with its high and low seasons. 
We must also be aware of what producers manage to overcome with increasingly unpredictable climate, migration in communities and roads with difficult access to transport people, machinery, and product. 
What would you be doing it it weren't for coffee?
I would be creating. I imagine that because of the gifts that God gave me and the restlessness of my spirit, I would seek to serve others through creativity in the world of design, visual art, or following in the footsteps of my mother as a florist — of course, while drinking good coffee.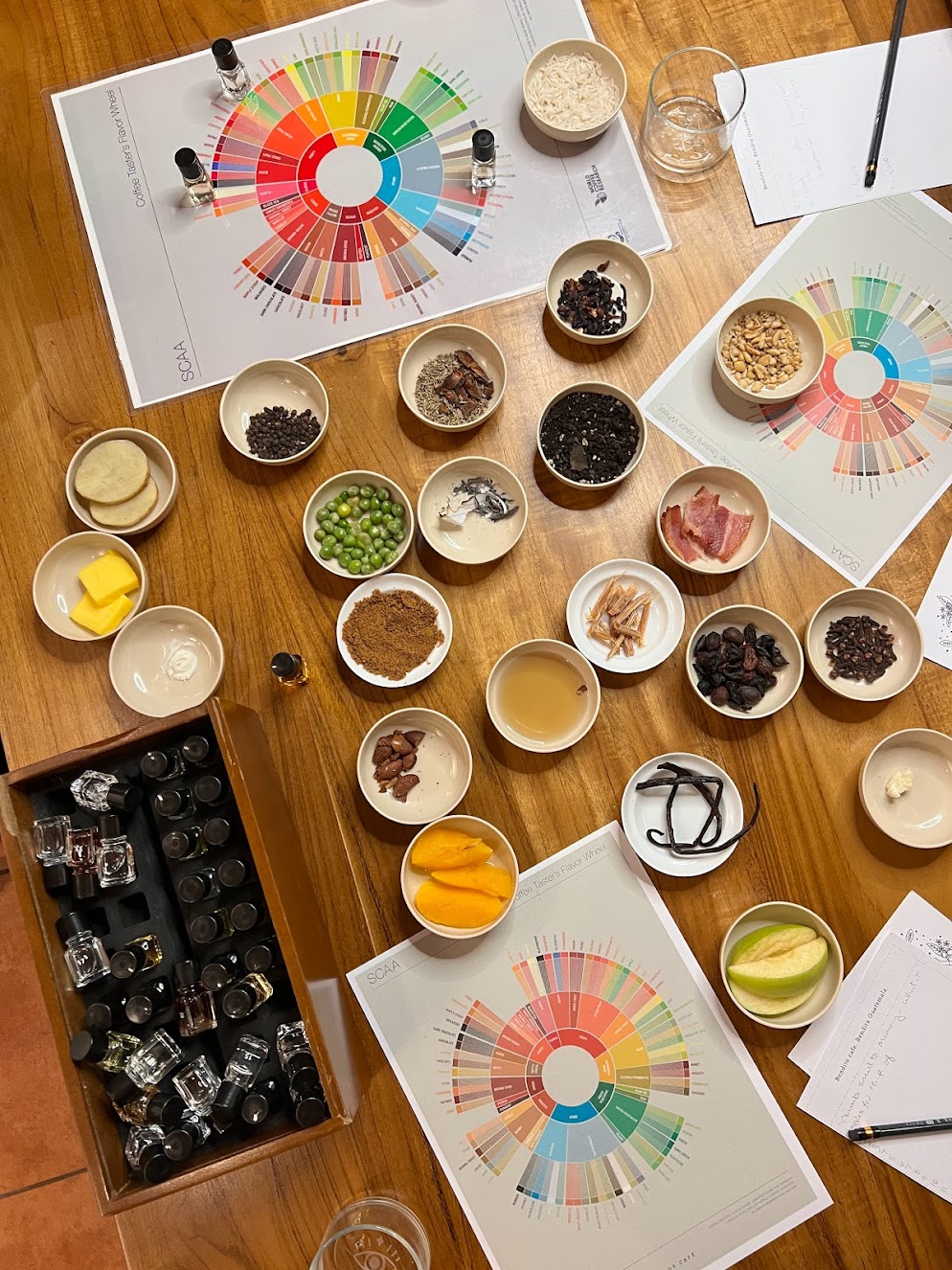 ---
Is there someone in the coffee world who inspires you? Nominate them for a "Three Questions" interview here. 
More From DCN
Jen Roberts
Jen Roberts is a Paris, France-based writer and avid coffee drinker. She's currently writing a book on women in coffee.