Welcome to DCN's Weekly Coffee News. Keep up with all the latest coffee industry stories and career opportunities by subscribing to DCN's newsletter. Tell our editors about your news here.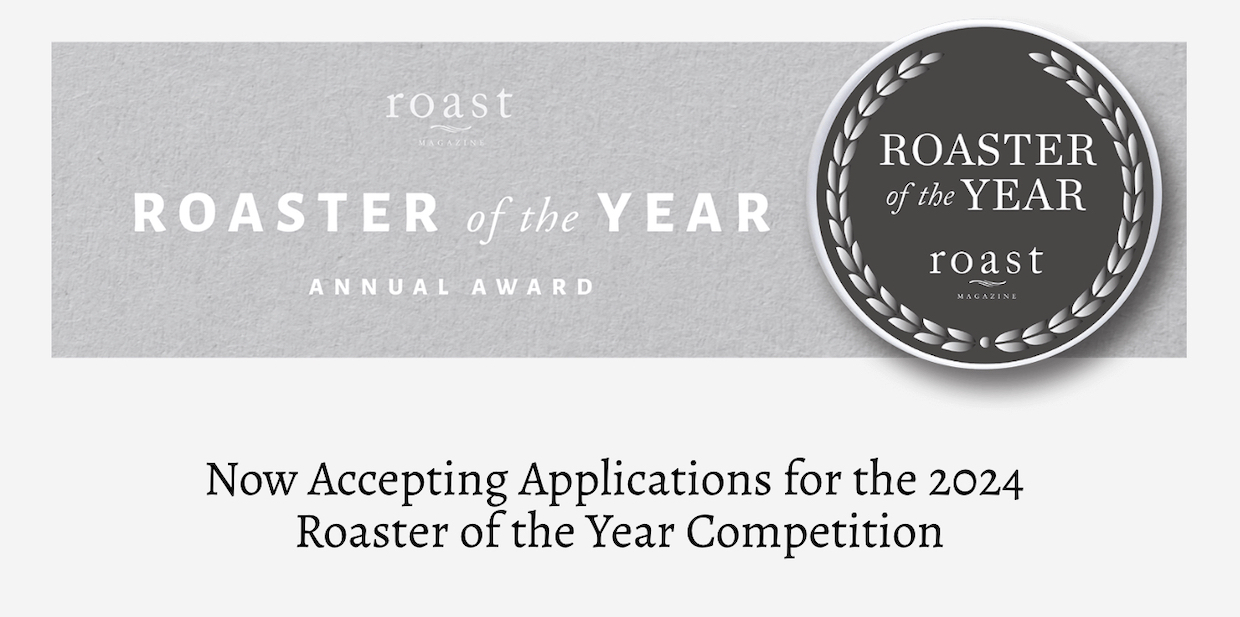 Applications for 2024 Roaster of the Year Due July 26
Roast magazine is currently accepting applications for its prestigious Roaster of the Year Awards for 2024. Applications are due July 26.
Since 2005, the Roaster of the Year Awards have been given to coffee roasting companies devoted to quality coffee, sustainable and employee-driven practices, and commitment to the coffee industry. Written applications result in three finalists in two different categories: Micro (roasting less than 100,000 pounds per year); and Macro (more than 100,000 pounds per year). Finalists will be required to send samples for cupping and scoring. Click here for more.
Coffee Companies Give Boost to Grounds for Health
The nonprofit Grounds for Health is getting a boost from several green coffee companies to support its summer fundraising campaign. Royal New York, BNT Industry & Trading and Royal Coffee have each committed $10,000 towards the goal of $100,000.
GCP Recognizes 5 More Equivalents to Sustainability Reference Code
The nonprofit Global Coffee Platform (GCP) has recognized five more sustainability schemes as equivalent to the Coffee Sustainability Reference Code, bringing the number fully recognized by GCP to 19. The Rainforest Alliance Sustainable Agriculture Standard and 4C received third-party assurance, while Enveritas Green and Sucafina's IMPACT in-house programs were recognized with second party assurance.
MICE Names Product Innovation Awards Finalists
Organizers of the Melbourne International Coffee Expo (MICE) have named nine finalists for the trade show's 2023 Product Innovation Awards. Products will be evaluated at the expo taking place Aug. 17-19.
New York Coffee Festival Coming Oct. 6-8
The New York Coffee Festival will take place Oct. 6-8 at the Metropolitan Pavilion in Midtown Manhattan. Organizers are currently seeking sponsors and exhibitors for the event, with a variety of packages available. The New York Coffee Festival returned last year after a three-year hiatus due to the COVID-19 pandemic.
Tequila Brand Cazadores Launches Coffee Liqueur
Tequila Cazadores is getting into the coffee game with Cazadores Café, a tequila-based coffee liqueur. The product consists of tequila, a blend of Mexican coffee of undisclosed origins and agave nectar. The music of Wolfgang Amadeus Mozart is played during the intricate fermentation process "to soothe the yeast and water particles," according to the company.
Partners Coffee Launches New Single-Origin Packaging
Brooklyn, New York-based Partners Coffee has introduced new packaging for its single-origin coffee bags. The cream-colored bags with colored labels will feature insights into the sourcing, as written by green coffee buyer Samuel Klein. This is the first major packaging update for the company, formerly known as Toby's Estate Brooklyn, since it rebranded under the Partners name in 2019.
Unionized Starbucks Workers Going on Bus Tour
Starbucks Workers United is embarking on a bus tour to increase pressure on the coffee giant to negotiate, the Minnesota Reformer reports. The bus departed from St. Paul on Wednesday, July 12, and will make several stops before ending in Buffalo, New York, where the Starbucks employee unionization efforts began. A second bus tour is scheduled for the West Coast.
National Coffee Association Seeking Proposals For Convention, Webinars
The National Coffee Association is calling for proposals for its 2024 educational program. The trade organization is accepting submissions from people interested in presenting, as well as for specific topics. NCA's 2024 convention is set to take place March 7-9 in Nashville.
Olam Group Appoints Eight Board Members 
Singapore-based agribusiness giant Olam Group has appointed eight members to Olam Agri's Board of Directors. Serge François Schoen, the former CEO of Louis Dreyfus Company, will be the chairman of the Olam Agri Board.
In Case You Missed It
Here are some of DCN's top stories from the past week…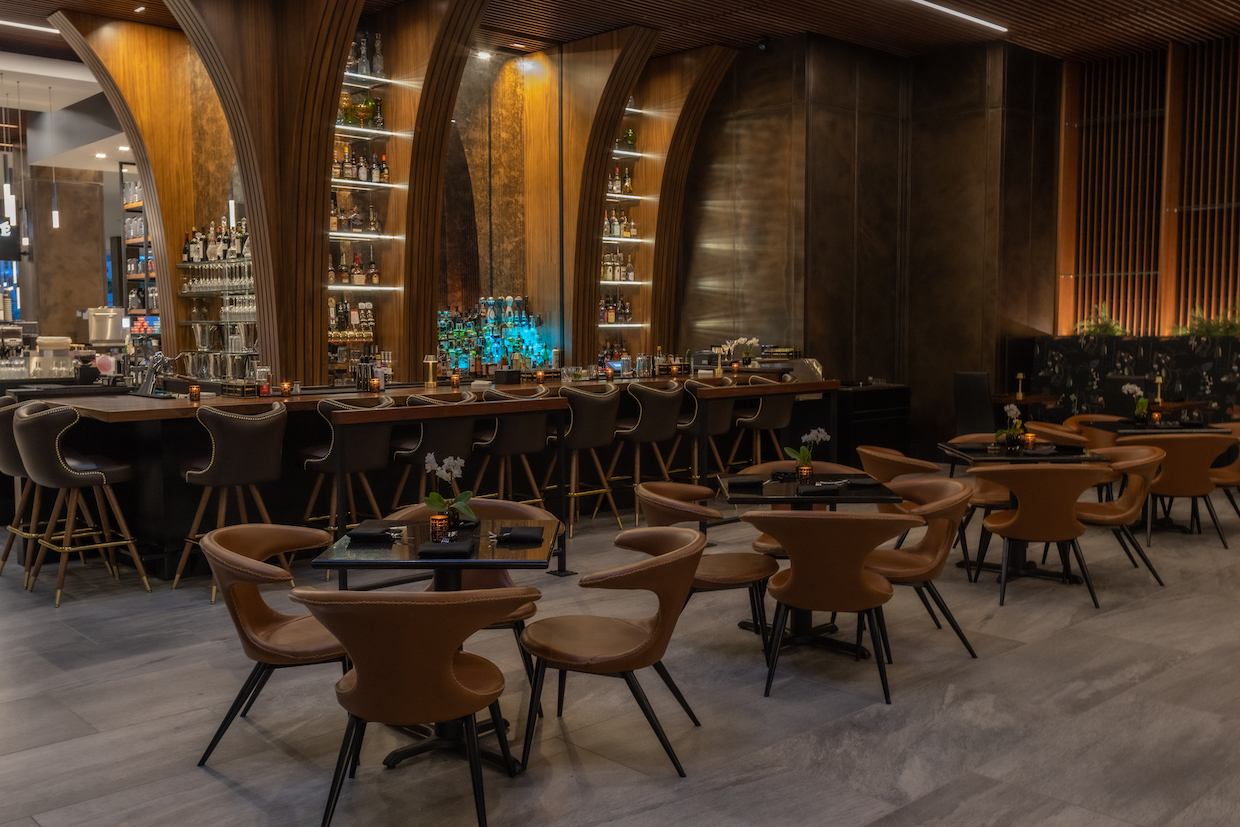 Fonté Coffee Roaster Raises the Bar in Downtown Seattle
After more than three decades of providing freshly roasted coffees to cafe and restaurant bars throughout the United States, Seattle roasting outfit Fonté Coffee Roaster has significantly raised its own bar… Read more
Catalyst Trade Hosting Inaugural Ethiopian Innovation Lots Auction
Portland, Oregon-based green coffee company Catalyst Trade is hosting its first ever online coffee auction, focused on high-quality microlot coffees sourced from Ethiopia… Read more
Ethiopian Coffee Report: Production and Exports Flat Despite Specialty Demand
While Ethiopian coffee remains highly sought after on the international market, barriers to trade, climate change and other external forces may result in largely flat production and export volumes… Read more
Brew Bomb Adds to Cold Drink Explosion with New Dispenser and BIB Adapter
Cold brew coffee equipment company Brew Bomb is hoping to ignite the cold espresso-based drink category with what it calls Espresso Replacement Concentrate… Read more
Tinker Coffee Custom Tailors Downtown Indianapolis Cafe
Having tweaked and fine-tuned its operations at two airport locations and one food hall kiosk, Indianapolis-born Tinker Coffee has opened a flagship cafe downtown… Read more
$1.8 Million California Grant Bringing 24 Bellwethers to Red Bay and Heirloom 
An approximately $1.8 million grant through a California state energy agency is bringing 24 new Bellwether Coffee electric roasting machines to two Oakland-based roasting companies… Read more
Stone Brewing Skips Into Coffee Space through NuZee Deal 
Longtime California craft beer brewer Stone Brewing is readying a nationwide coffee product launch under the name Stone Roasting… Read more
More From DCN