Now answering the call for warm drinks, wholesome treats and friendly service is Hey Coffee People (IG link), a compact coffee shop in the heart of Hoboken, New Jersey. 
"'Coffee people' are the people in search of their daily coffee. They are the ones looking for a place where they can socialize or work, or just be by themselves," Hey Coffee People Co-Owner Dominic Rivera recently told Daily Coffee News. "More importantly, 'Coffee People' are also the farmers who grow and produce our coffee."
Married couple Dominic and Tina Rivera opened the shop on April 1, offering a core Hey Coffee People blend through a classic steel La Marzocco Linea 2-group espresso machine. The shop occupies 400 square feet, with the Hey Coffee People name in big block letters on the front window.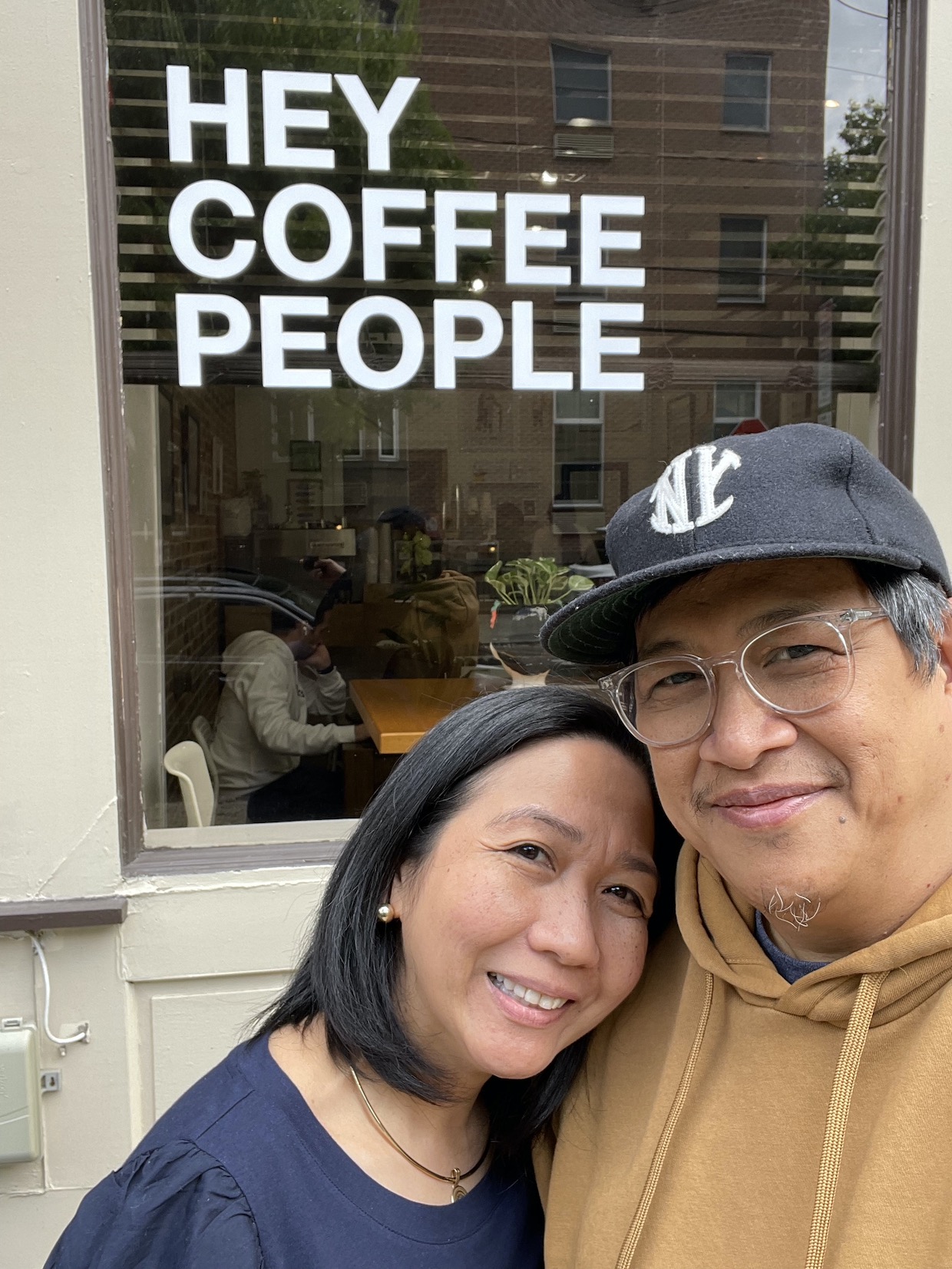 Previously occupied by a French bistro and a CBD/hemp store, the shop maintains the existing wood service counter, vintage tin ceiling and  earthy exposed brick wall.
"The previous tenant did a good job with the space," said Dominic Rivera. "We had a huge blank white wall, which we decorated with our son's collection of posters. There is no central theme to our wall — just pure organized chaos."
The core blend of beans from Kenya, Brazil and Peru is roasted at the Shared Roasting co-roasting facility in Brooklyn. It's proven popular in espresso-based drinks — including an ube latte inspired by the Riveras's roots in the Philippines — as well as in 12-ounce bags. Dominic Rivera said more coffees from the brand are on the way.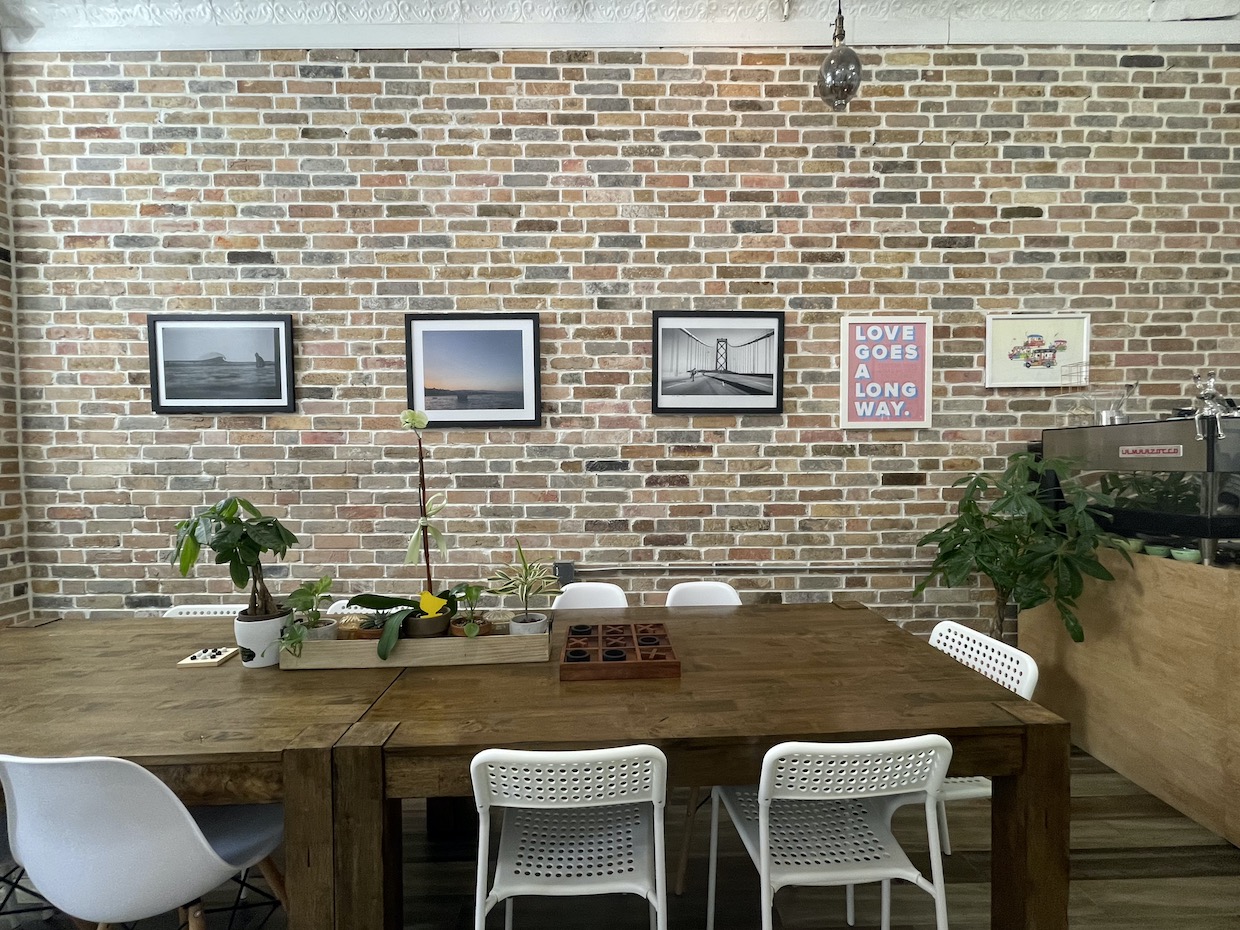 "We were looking for a medium-to-dark roast with the familiar taste of dark chocolate and red wine, and a twist of juiciness," said Rivera. "We are heavy with baking, as well, so we would like to offer something that can be paired with our baked goods. The beauty of Shared Roasting is that we were able to jumpstart our business quickly."
The food side of the business got a similar jumpstart from Baking Mama, the local bakery business that is owned by the Riveras and operated by Tina. 
"Baking Mama is my wife, but that does not necessarily follow exclusivity," said Rivera. "Our goal is to be able to sell and promote other local vendors."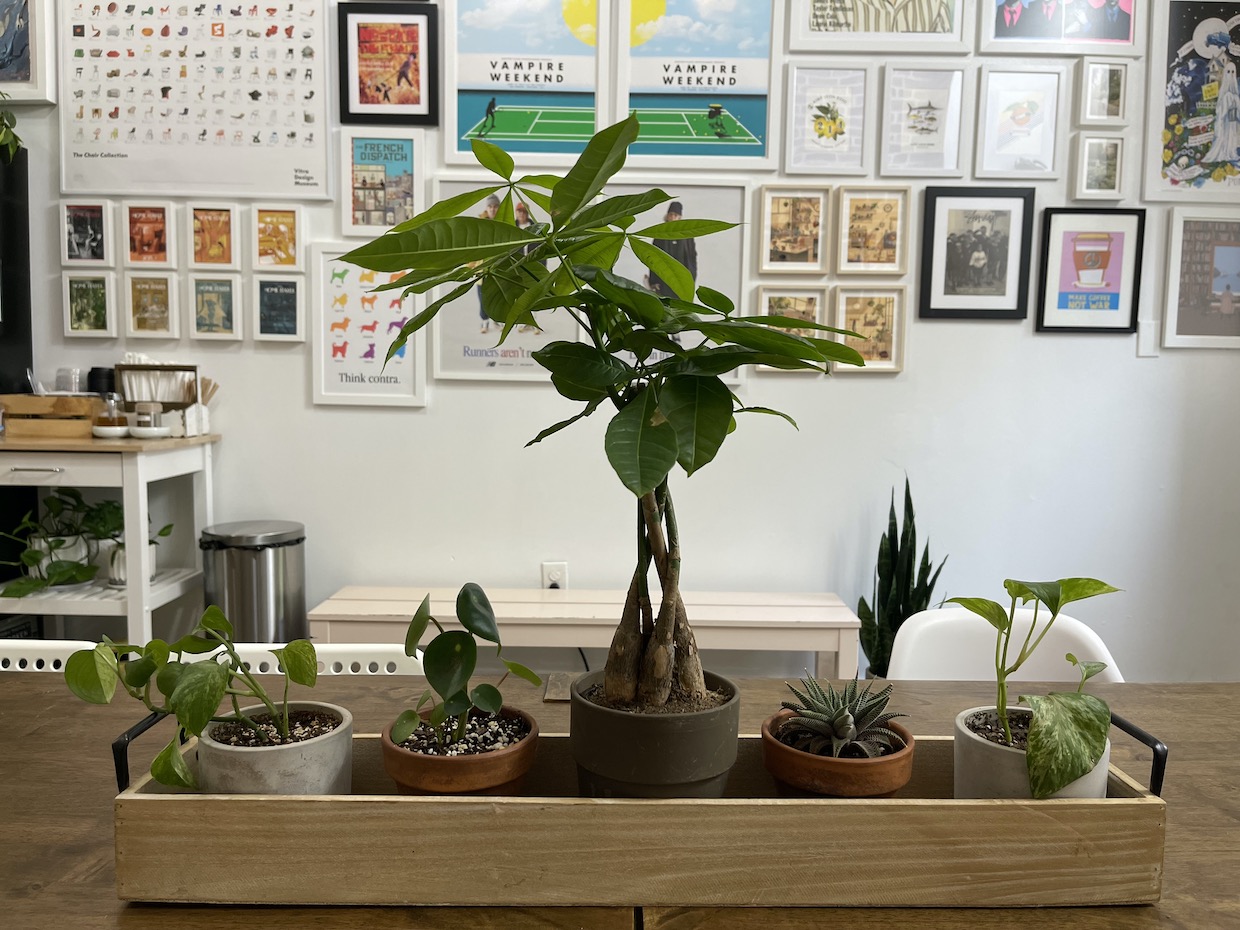 The Riveras moved to the United States from the Philippines approximately 13 years ago. Dominic previously worked as research editor for a major daily newspaper, while Tina was a business analyst for a bank in the Philippines. Together they also ran a coffee shop and internet cafe in the late 1990s called CyberCafe.
A common theme between all three brands — CyberCafe, Baking Mama and now Hey Coffee People — is that what you see is what you get.
"We really just want to be straightforward and honest with naming our businesses. We want people to immediately know what we offer just by the name itself," Dominic Rivera said. "It has also saved us a ton of marketing expenses, because it is easier to introduce the business. I have to give credit to Tina. She came up with all our names."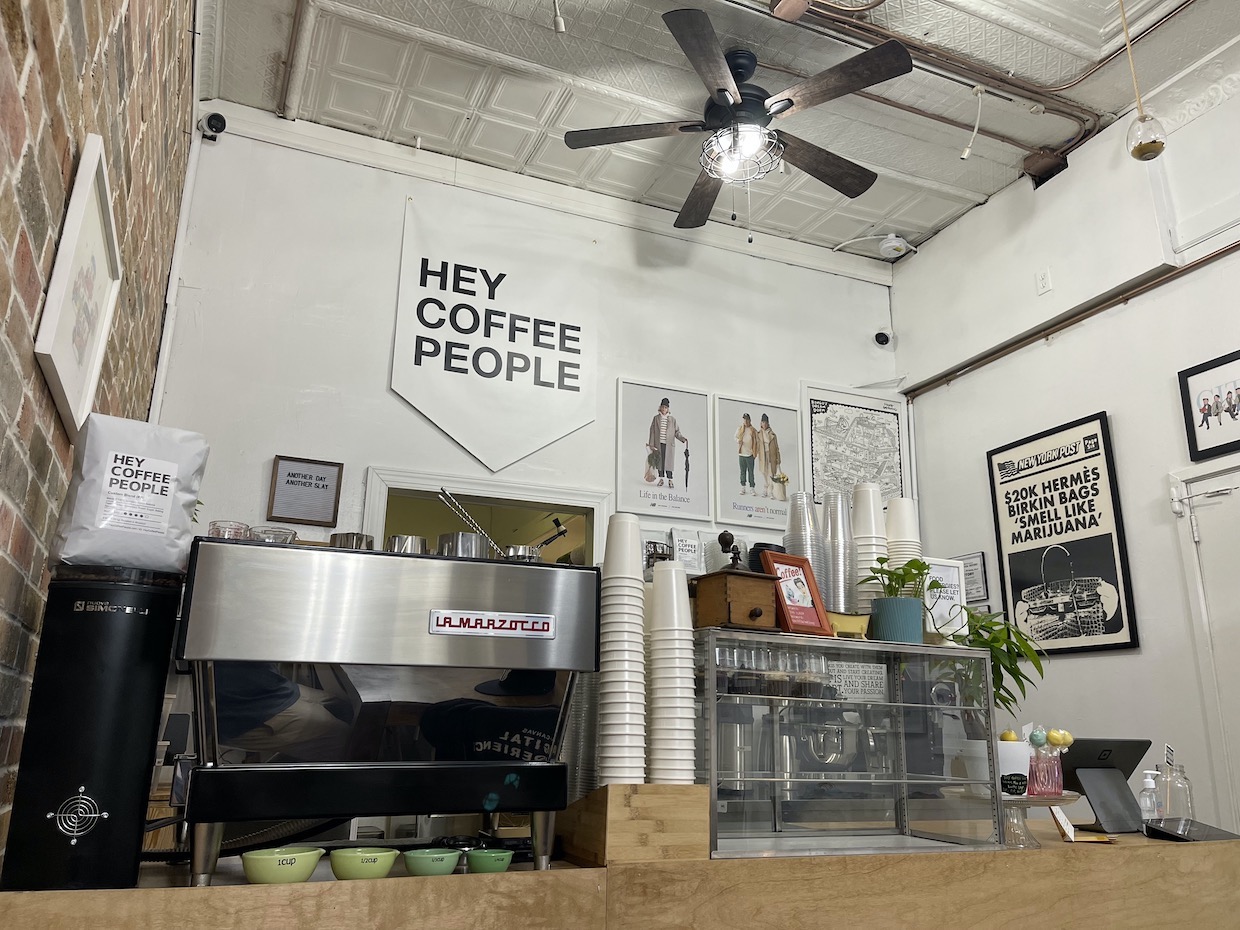 Hey Coffee People will soon launch an event series called Coffee + People + Talks, inviting people to lead group conversations on topics of importance to the community. 
"Our intent now and in the very near future is to highlight the role of cafes both as a venue for experiencing great coffee and social interaction," Dominic Rivera said. "We hope to have [the events] online as well. We are launching our website soon; it will not be your typical website for a coffee shop. We will aim to promote even other coffee shops."
---
Hey Coffee People is located at 103 Garden Street in Hoboken. Tell DCN's editors about your new coffee shop or roastery here. 
More From DCN
Howard Bryman
Howard Bryman is the associate editor of Daily Coffee News by Roast Magazine. He is based in Portland, Oregon.