Welcome to DCN's Weekly Coffee News. Keep up with all the latest coffee industry stories and career opportunities by subscribing to DCN's newsletter. Tell our editors about your news here.
Brazilian Naturals Making Way Into Premium Markets
A report from Reuters this week outlined a sea change in commodities coffee trading, with at least five traders telling the news agency that natural-process coffees from Brazil are being used to settle premium washed arabica contracts. According to the Reuters report, "Brazil's coffee exporters association Cecafe confirmed these beans were now being included in exchange stocks, saying it was in recognition of their improved taste and quality." DCN will have more on this story.
2023 International Coffee Convention Coming to Germany
The International Coffee Convention will take place Sept. 30-Oct. 3 in Mannheim, Germany. The event brings together roasters, farmers, traders, manufacturers and other professionals to address issues throughout the coffee industry. Topics to be discussed include the role of biodiversity in sustainable farming, novel food regulations and climate change.
Christine Barone Named Dutch Bros CEO
Drive-through coffee chain Dutch Bros this week named Christine Barone CEO. Barone will be taking the place of Joth Ricci starting Jan. 1. Barone has held leadership roles at Starbucks and True Food Kitchen before becoming president of Dutch Bros last November.
Whittier College Students Create Brand for Campus-Grown Coffee
Students at Whittier College in California have brewed up a business proposal and coffee brand by the name of Greenleaf Coffee, Whittier Daily News reports. Ian Hyland and Olivia Esparza were the winners of a campus-wide competition for the new brand, and coffees come from an orchard on campus. The coffee will be roasted and packaged through a partnership with San Francisco Bay Coffee Company.
Fiction Coffee Opens at Common Desk Co-Working in Irving, Texas
Dallas-based co-working space provider Common Desk has opened a new location in Irving, Texas, with a lounge featuring in-house coffee brand Fiction Coffee. The location is at Canal Centre in Las Colinas. Common Desk rebranded Method Coffee as Fiction Coffee after acquiring the coffee business in 2017.
Closed Philz Coffee Location Owned by Founder's Son
After the announcement that the original Philz Coffee in the Mission District of San Francisco was closing due to a decision not to renew the lease, a new report from Mission Local shows that the building is actually owned by an LLC belonging to a co-owner of the company, Jacob Jaber. Jacob Jaber is the son of Philz Coffee Founder Phil Jaber, who previously operated a convenience store at the location.
Sōvda User-Testing New Precision Silo (Plus)
Coffee equipment maker Sōvda is having users in North America test its Precision Silo (Plus), designed to weigh coffee at fast speeds. The Oregon-based company launched a compact weigh-and-fill bagging machine last year called the Precision Fill Mini.
'Yellowstone' Actor Starts Coffee Company
Actor Cole Hauser from Yellowstone is entering the coffee world with a new company called Free Rein. According to The Hollywood Reporter, the group purchased Texas-based Longhorn Coffee Co. last year.
Kaldi Company Gets Regulatory Approval for 'Kaldicoin'
Kaldi Company has received regulatory approval in the Isle of Man for its new digital currency called Kaldicoin. Kaldi Company developed KaldiMarket, a green coffee sales platform that utilizes blockchain technology. The platform uses Kaldicoin as its native currency.
Coffee Grounds Recycling Project Shifts into Gear in Glasgow
Jenny Graham, the fastest woman to circle the earth on a bicycle, is backing a coffee recycling initiative in conjunction with the 2023 UCI World Cycling Championships in Scotland. The Grounds for Recycling project will help turn ground coffee into compost to be used at the Botanic Gardens in Glasgow. More than 60 coffee venues are participating in the 20-day campaign.
ICO Releases July 2023 Global Coffee Market Report
The International Coffee Organization (ICO) has released its latest monthly Coffee Market Report. The ICO Composite Indicator Price lost 7.2% from June, averaging $1.7125 per pound. Global green bean exports in June totaled 9.39 million bags, down 6.7% from 10.06 million bags in the same month last year.
In Case You Missed It
Here are some of DCN's top stories from the past week…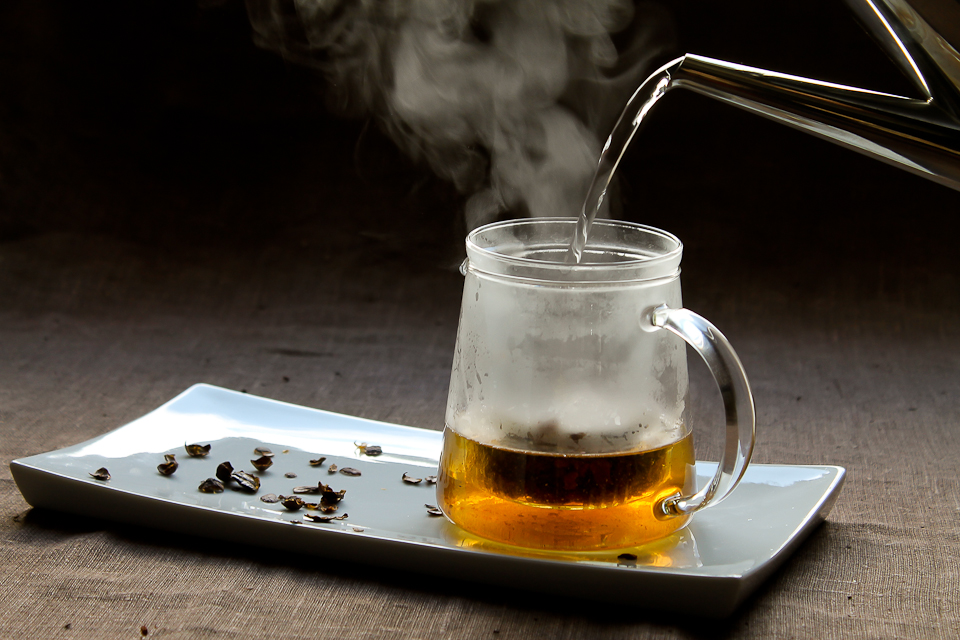 Study Says Acids in Coffee Byproducts Safe for Human Consumption 
New research from Germany may ultimately help pave the way for additional commercialization of beverages derived from coffee byproducts… Read more
Barista Attitude Pilot Espresso Machine Cleared for Takeoff
A new commercial single-boiler espresso machine from Italy-based Barista Attitude is taxiing onto specialty coffee runways… Read more
Coffee Equipment Pros Launches for New and Used Roasting Equipment
A new professional coffee roasting equipment marketplace and service provider called Coffee Equipment Pros made its official launch last month… Read more
Hawaii Study: Picking, Not Pesticides, May Be Best Tool Against CBB
By using fewer pesticides to control coffee berry borer (CBB) populations, Hawaiian coffee farmers may actually increase coffee production… Read more
UK-Based Wavi Coffee Makes Waves with Plastics-Free Mobile Shop
A UK-based mother-and-daughter team have opened a converted coffee SUV focused on plastics-free service and beach-friendly vibes… Read more
Honduras-Born Lenca Coffee Opens Farm-to-Car Shop in Pennsylvania
Drivers around the South Central Pennsylvania borough of Waynseboro can now get a fresh taste of Honduras without even leaving their vehicles… Read more
Column: On Fair Coffee Prices and Big Macs
As of August 1, there are new, higher price minimums for Fairtrade-certified coffees. Yet in the United States, the price for Fair Trade USA-certified coffees remains unchanged… Read more
More From DCN
Libby Allnatt
Libby Allnatt is a writer with a passion for trying new coffee shops. She lives in Salt Lake City, Utah.